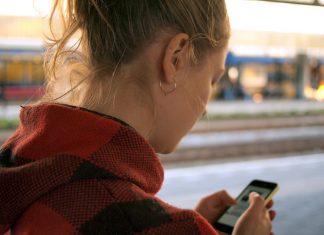 Where there's a smartphone, there's probably free Wi-Fi nearby as well. Free Wi-Fi is great for most of us – me included – as...
It looks like it won't be long before we can finally say goodbye to osteoarthritis, thanks to 3D bioprinting technology. You've probably read about 3D...
I'm always fascinated by what one - just one - motivated person can do. Sure, results usually require teams, but there is always that...
A new wrinkle has been introduced in the saga of the Wi-Fi enabled LIFX bulb. The Kickstarter campaign has been hugely successful and Phil...
PC sales, both desktop and laptop, are in decline. There's good reason... that tablet you're using and your smartphone are already more powerful than...
There are some of us who like to travel lightly. There are others who have difficulty leaving anything behind. The more you carry, the...
From now forward, the food that you'll eat and the clothes you'll wear aren't the only things you can get to decide on at...
OK, right now, most of us may not need to store 360 terabytes of data. And the tax office here in Australia only requires you...
We live in the best of times! Technology has the ability to improve our lives in ways most of us can't begin to imagine....
What's in a brand? When my 10 year old broke his $350 Google Nexus 7 tablet, I set out to find an alternative that...
You could be forgiven for thinking that 3D printing is a new phenomenon. After all, it has only really been newsworthy for the past...