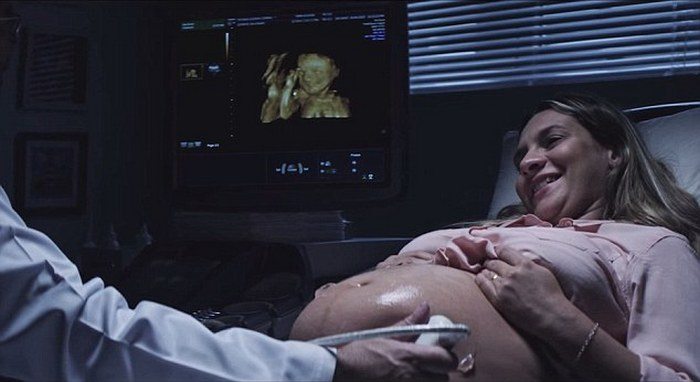 Love is blind. This is especially true for blind mum-to-be, Tatiana Guerra. Arriving for her ultrasound procedure, Tatiana expected only to hear the heartbeat of her unborn son, Murilo. Despite not being able to see an image of him in her womb as sighted mothers would, she was still excited. After all, love that is felt is just as good as love that is seen.
However, through the miracle of 3D printing, Tatiana, who is 20 weeks into her pregnancy was able to experience what sighted expectant mothers do. She 'saw' her unborn son's image and features, but only in the way she knows how, through touch.
Tatiana lost her sight when she was 17 and never imagined that she would be able to see her son while he is still in her womb. On the day of her ultrasound appointment, she was ushered into a baby-ready nursery complete with a crib, blankets and toys. While waiting for the procedure to commence, she described her hopes for her son. She talked about the things she would like him to experience and became emotional in the process.
Like most mothers, she wanted to know everything about her child and enjoy every detail of him. She asked her doctor to describe Murilo to her as they were going through the procedure. She pictured him to have a 'a little chin, a small nose that would be like a little potato, and a small mouth'.
Her doctor asked her, 'If you could touch him, would that let you know what he's like?'. Tatiana smiled and said she would. He then handed her a 3D printed image wrapped in a piece of white cloth and told her 'that's your son'. It was the image of Murilo that was physically realized in a sculpture generated through 3D printing.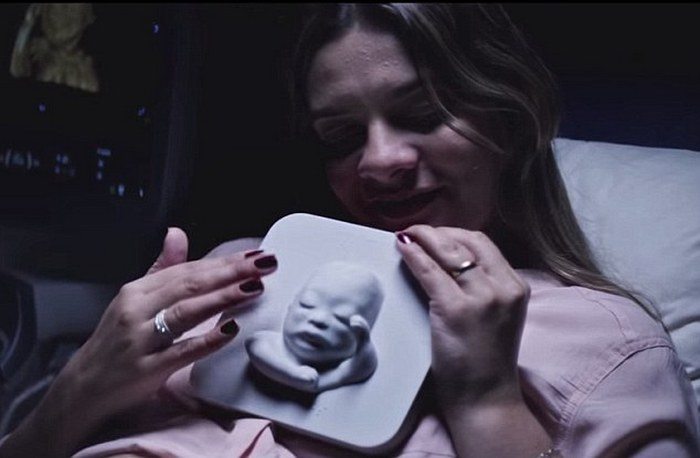 Tatiana cried and laughed at the same time, overwhelmed by the rush of emotions. As she ran her fingertips over the face of Murilo she read, in Braille, the phrase 'I am your son'. She reveled at the 'sight' of her unborn son as she happily caressed every groove and soft curve of his image.
The video is the first of several similar ads by Huggies on blind mums-to-be on meeting their babies for the first time through 3D-printed image.
Many people worry that 3D printing is just another tool for increasing unemployment. We believe it is an innovation that can change lives in so many positive ways. In moments like Tatiana's, it connects them. In the following example, 3D printing helps build confidence for kids with a physical disability…
3D Technology Printed Prosthetic Arm Brings a Spray of Happiness to 10-year-old
Not all that glitters is gold, but it might as well be for 10-year-old Jordan Reeves. Jordan, from Missouri, found true treasure in the 3-D printed 5-barrel glitter-shooting prosthetic arm that she designed. It is not the kind if prosthetic that lets her pick things up or hold them. But hey, everyone's got them! She has something unique!
Jordan designed the contraption as part of a program that inspires kids with upper limb differences to create and design things with the use of engineering. The program lets the children work with designers and engineers to help them develop their own custom-made prosthetics, the way they dream or want them to be.
The program is run by the non-profit KIDMob, called Superhero Cyborgs in collaboration with 3D software firm Autodesk. It encourages children with upper limb differences to explore their imagination, to not be limited by their being different and to consequently, build their confidence.
Indeed, there are no limits to the imagination when they are allowed to create a prosthetic that can do cooler stuff, such as shoot glitter, instead of one that just recreates the functionality of a hand.
Want one?